Here are some reviews from our Long Island home staging and re-design clients. We can tell you how great we are…but it's best if you hear it from our realtor partners and home sellers.
Flexible, talented and sensitive...
"Linda provided beautiful staging for my mother's home in Lynbook, NY. When she first viewed the house in the summer of 2013 (following my mother's death) it contained all of my mother's old and rather dated furniture. Linda was anticipating using some of that as part of the staging but repairs to the house required removal of everything. Linda was not dismayed by this change when we contacted her again in the early spring of 2014 and [she] immediately formulated a new, stylish and very comprehensive plan.
Linda gave careful thought to bringing out the best features of the house while not overwhelming it with furniture and design. She provided us with many helpful suggestions such as paint colors, floor covering and lighting. She consistently returned phone calls, emails or texts in a timely way and was always on time for appointments. She did a simply fabulous job of decorating the house. Numerous agents who visited during a Broker's Open House commented very positively about what she had done and my sisters and I were all extremely pleased. One of the most wonderful things about Linda is her sensitivity. She understood how difficult it was for me to go through the process of preparing my mother's house for sale and was extremely kind and supportive, sometimes sharing some of her own experiences having gone through this herself. Conversations with her always left me feeling much better and more able to go forward. I can't think of anything that could have improved my experience working with Linda. It was entirely positive and I would highly recommend her to anyone." Susan H.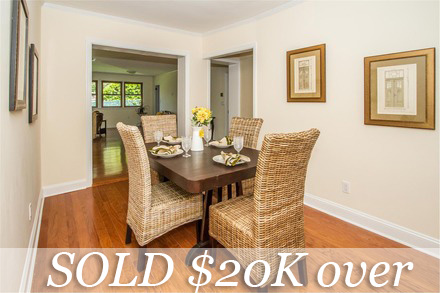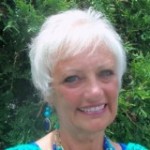 SOLD $9000 OVER ASKING
"I employed Linda Leyble's many talents when I had a townhouse unit for sale in St. James. The home had been occupied by an elderly gentleman.  And it looked it!  Both dark and dated, Linda came in and worked her magic.  By the time she was done, the unit was so appealing, not only did we get over $9000 full asking price, the purchaser bought it just the way it was, furnishings and all.  Thanks Linda, that couldn't have happened without you.
Having had Linda stage that first property, I called her to do a consultation at a house I just couldn't get sold. She gave many recommendations and ideas to the home owners.  At first they were very hesitant to take the advice she had given them.  No sale yet.  Then I think her words finally sank in! Alas, they did just what she has advised. Prospective purchasers who came were very complimentary about the feel of the house.  We have just recently sold this home and I believe Linda Leyble's expert staging advice and her commitment to detail played a big part in finally getting it sold."
Dianne Scalza, Broker, Exit Realty Achieve (Smithtown, NY)
Past President, Women's Council of Realtors; Director Long Island Board of Realtors
Director New York State Association of Realtors
Long Island Board of Realtors SALESPERSON OF THE YEAR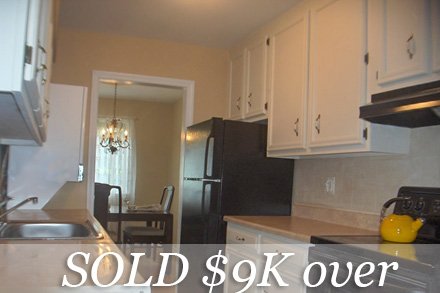 Above and Beyond Expectations
"I had a last minute staging request for the annex space in my office. I was in pure panic mode trying to figure out how to get an entire empty room staged for a pitch meeting and Linda was such a help and a joy to work with. She was there with me every step of the way – she listened – and found the perfect pieces for our space within 24 hours. She set up all the logistics for delivery and pick up during snow storm and really came through with her ideas, kindness, and interior design talent. Not only that but she graciously took off a large portion of the cost since the bulk of the work was done on the phone. I would recommend her in a heartbeat and as our office builds out to the entire floor – I will definitely be using her services again. Plus – the pitch meeting was a huge success and the clients LOVED the room." Lauren K, NYC
Color Expert
"She has an incredible eye for color that blew me away. She listened to our needs and our budget. I'm very happy with how she transformed my living room…Working with Linda is great! I would highly recommend her."
Jessica L, Homeowner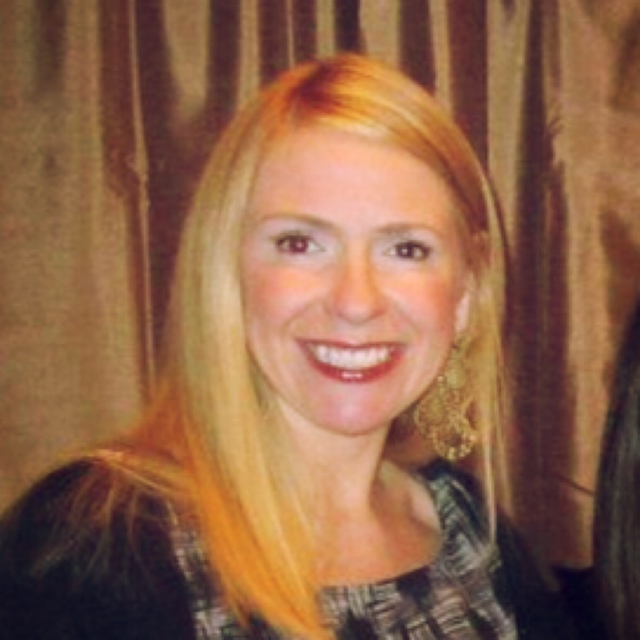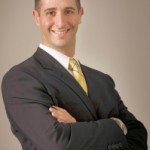 Highly Recommended....for all your listings!
"I am a Realtor in South Nassau County and I have used Linda's services quite a few times and I am continually impressed! She has really helped my business greatly and has been the best home stager that I have found. There are quite a few stagers or realtors that claim they know staging, but once you have Linda properly design a home, you will see the difference immediately.
I had two homes recently that I was having trouble selling – they were both empty homes. One the sellers had moved out and the other was a renovated home by an investor. The investor house was a cute, but small cape style home that was located in Bellmore. Every buyer that walked in said the same thing – the rooms are too small and our furniture won't fit. What I quickly realized was that most buyers don't have the vision needed to see their furniture in it or even get ideas on how to lay out a room. Linda came in and I was only expecting some basic ideas and some furniture to rent for the sale.
Her plan sounded good and the owner was ready to do anything to prevent making another mortgage payment and agreed to pay for Linda right away and I was happy because her pricing made sense and was affordable for this investor who is making sure that money is not spent unnecessarily. Linda came the day we had set and I left her to do her "Magic." I came back later that afternoon and it looked like a completely different house! Not only was there furniture, but she has beautiful accessories, pictures, pillows and throws over chairs – something special in each room that just called attention to detail and made the room work. That weekend I did the 4th open house and I had the same amount of traffic as before, but this time, I had every buyer commenting about the designs and even some asking if this is a new house to the market, because they hadn't seen it before. It really looked that different! That day I received 2 offers and had one accepted that evening for more than the owner was expecting. I figured if she can do it for this house, then I had another right away that I needed to sell and honestly, I wanted to see if this was just a fluke.
The next house was an estate home in South Massapequa, but much larger than the first one. Plus this had many outdated features that detracted from the value of the home. Linda came in and just like last time, had a great plan and was ready to go, except this time, she had recommendations for some inexpensive things to do that would make the home sell faster and appear more updated. Such as removing some wallpaper in the entrance way and painting the front door and railings and a few other little things that took an hour or so to complete. Once the house was staged, I was ready to do the open house. The difference between the other home and this one, was the price was higher and I wasn't getting any showings really at all here, so I was hoping the open house would be busier. That day we had about 5 people, but the best part was that the 4th person pulled me aside and said "I know this house is going to sell quickly, do you think I can bring my parents back a few minutes after the open house so its quieter and then we can talk about an offer." We ended up selling the house to that buyer and the sellers were so happy and the buyer even asked if they could buy some of the furniture because it looked great in the living room.
After those two jobs, I was hooked and realized not only the benefits of staging, but the benefit of having Linda, not myself, talking to the owner and explaining what needs to get done, she has a way of explaining things that shows her passion and genuine love for what she does. I highly recommend Linda to many of my friends in the business and continue to work with her today. Before you decide if this is right for you or not, just give Linda a call and meet with her, then decide… Don't think of it just as home staging, think of her as your personal interior designer. Thanks again Linda!"
Dan Adams, Associate Broker – Real Living Innovations (Wantagh NY)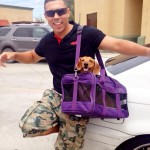 Professional Painters recommend Linda for color and faux finishing...
Hello everyone, my name is Fernando and I'm a painting contractor. I have been working with Linda for a few years now and used her services for many of my projects as an interior designer for color consultation and faux finishing. Linda is very friendly and personable; my clients absolutely love her. Also she is extremely talented. Her work is state-of-the-art. I highly recommend her services. ~ Fernando D.
Amazing Transformations...
"Linda staged a very small waterfront bungalow that is a very difficult sale. The house went from looking like one large cold room to a warm, cozy waterfront getaway. The furniture and accessories were absolutely perfect. From the time Linda received the go ahead the house was fully staged and ready within 3 days."
Kathleen Evangelista  Realtor,
Douglas Elliman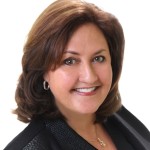 Realtors Use Linda for Their Listings to Get Results...
"I am a Realtor and use Linda for staging my listings. Linda is professional, easy to work with, excellent resources, and best of all my clients liked her right away. Being supportive and amiable with great results is paramount in my business. I achieve that with Linda.
Lucille Oissar – Licensed Associate Broker
Charles Rutenberg Realty, Inc.

Attention to Detail and High Level of Execution
I've worked with Linda on a number of projects and have always been impressed with her attention to detail and high level of execution .She is thoughtful and takes great pride in her work and has always been both pleasant and professional to deal with." ~ Daniel Koubel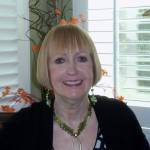 Responsible and Professional
Linda Leyble has a fabulous talent for faux finishing. If you are looking for a professional who can take your home from drab to fab, Linda is your person. Her dedication to perfection is evident in every project she completes." ~Mary Habres, Home Stager and Marketing Consultant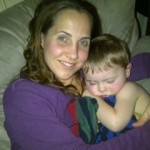 Thank You...
Good morning, Keora the realtor said she had loved the house! She couldn't believe it. I told her that the house was decorated and arranged by you. She asked me for your business cards. I gave her a bunch. We had 3 families love the house and we got 2 bids. We are countering one of them. I really can't express how much I appreciated your help and time. I couldn't have done it without you. ~ Angela M, homeowner
Attention to Detail and High Level of Execution
Very responsible and professional.. Well done job that looks amazing. I referred Linda to others and all were extremely satisfied."
~Adele K, Homeowner