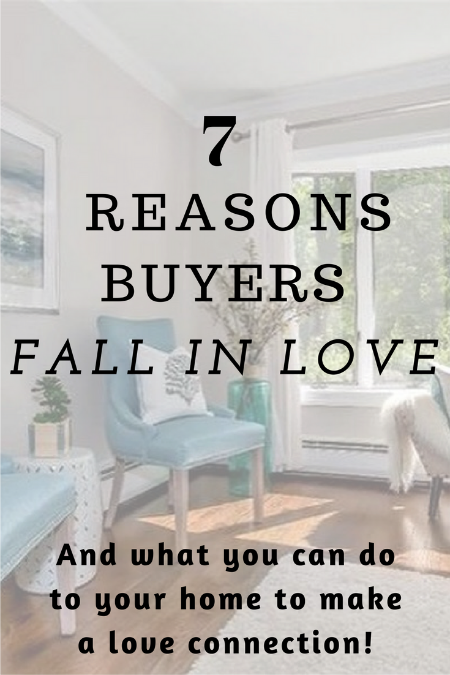 I'm writing this post for home sellers who are about to put their homes on the market…and for sellers who have been unsuccessful at getting their homes sold. If you know what buyers want and what makes their hearts beat faster – you have a really good shot at having a successful sale.
Great Location: If you've watched any HGTV home selling shows, one of the main considerations always seems to be LOCATION. If your home is in a prime area, you've already satisfied one of the main reasons for a buyer to buy. But what if your home isn't in an ideal location – what do you do? It's then up to you to really pump up the other main reasons I am listing below for a buyer to fall in love with your home!  In addition, you may need to communicate your home's value in other ways. You'll need to bolster any unique features of your home (large yard, great fireplace) and perhaps other potential uses your home may have (mother-daughter or two family with the right permits; separate home office, etc). Also consider great schools and close to transportation as benefits as well.
I have staged several properties that were in less-than-desirable areas – that sold very quickly not only because the staging and the photography looked great, but also because of other attributes the homes had that were brought out in the marketing materials and online descriptions.
Best Value for the Price: This is so important. Over-pricing a home only extends the time your home will be on the market. Price it correctly from the start – and you'll be a happy home seller moving on to your next adventure very quickly.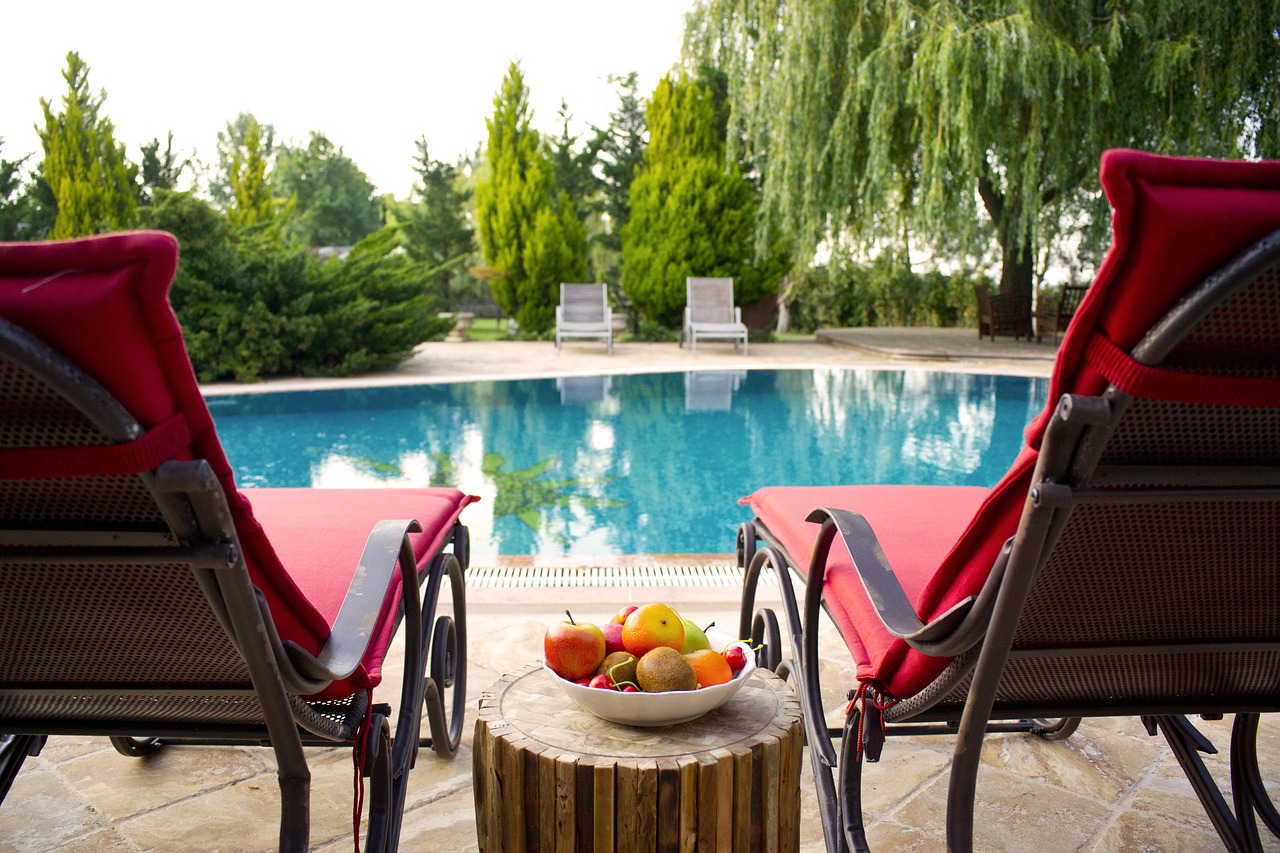 Backyard staging is as important as curb appeal…especially in the warmer months
Fantastic Curb Appeal: A home buyer makes up his/her mind on a buying decision very quickly (8 seconds), so make sure that first impression is a great one. Beautifully cared for lawns, mulched flower beds, a stunning front door painted in an attractive color – these are things you have total control over (with a little elbow grease or a great landscaper!) and they will get you closer to the closing table. A beautiful, well-cared for exterior gives the buyer the impression that the interior will also be well-maintained.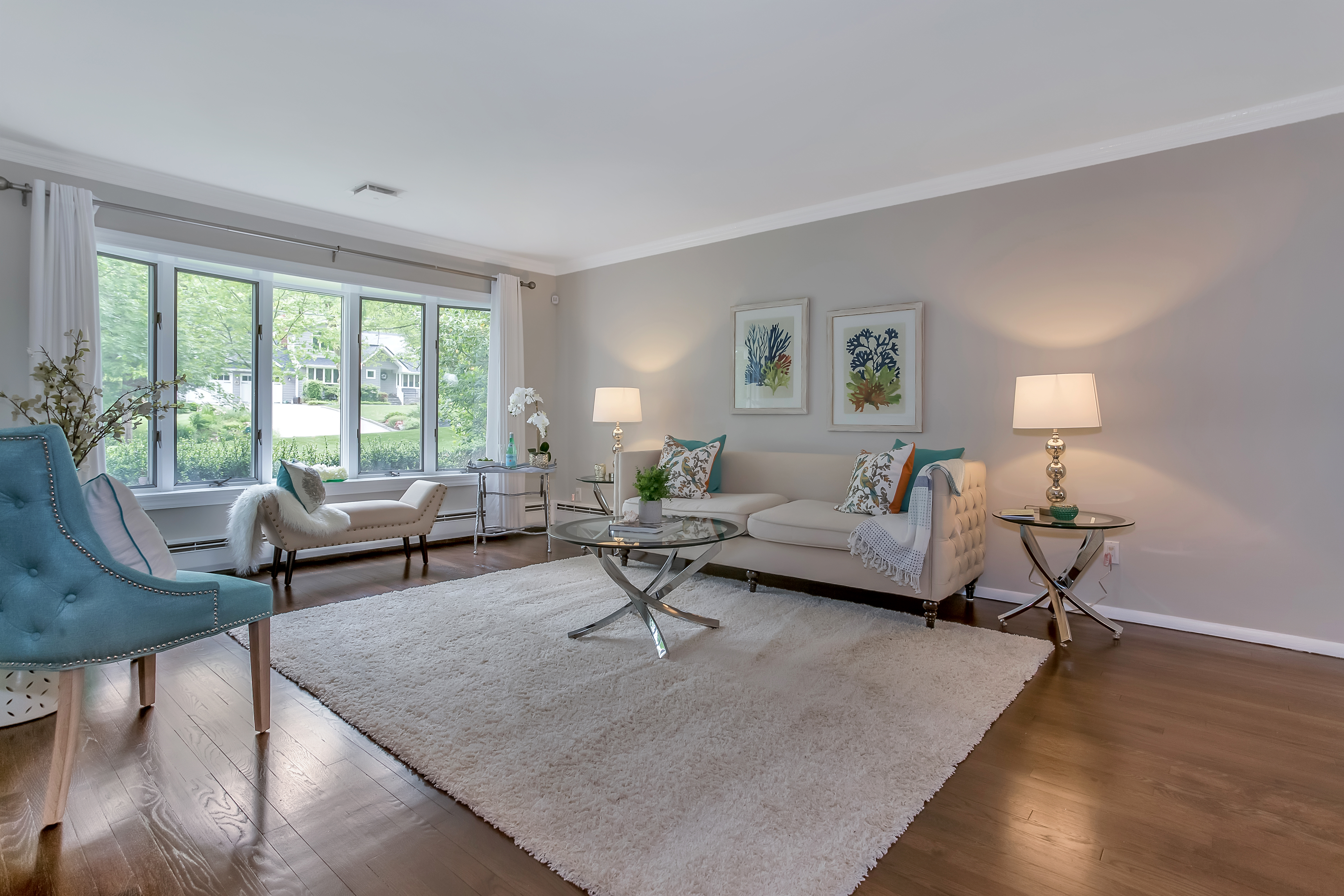 Airy and spacious, this home in Dix HIlls, NY sold very quickly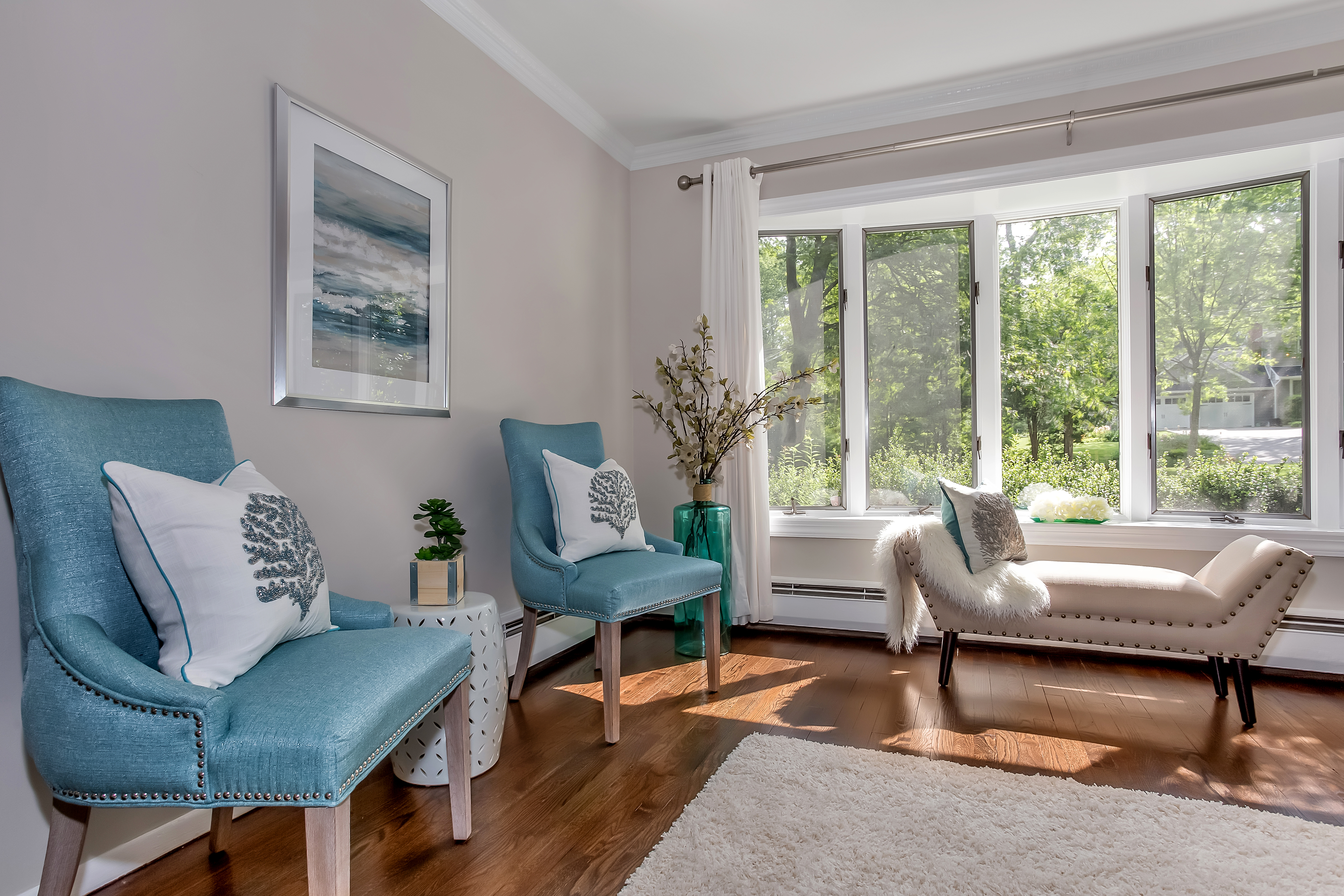 An Interior that is Spacious, Airy and Light-Filled:  If a potential home buyer enters a home and immediately feels a sense of serenity, warmth and comfort – most likely that feeling will really register and stay with them. A home that is not cluttered, has neutral, light colored wall paint and there's light streaming through the windows – that's what buyers are after. People buy with their hearts and if you feed them what they want – they'll eat out of your hand.
I had a client this year that was complaining about having to paint some of his rooms a lighter color and he didn't want to remove (or even paint) some dated paneling. He said it stressed him out just to think about painting or removing the paneling. I said to him "So – what do you think potential buyers will feel when they think about all the work that has to be done if they buy your home? If you feel stress…so do your buyers!"  Avoid this – do the work that you know buyers will want. Get out the paint brush!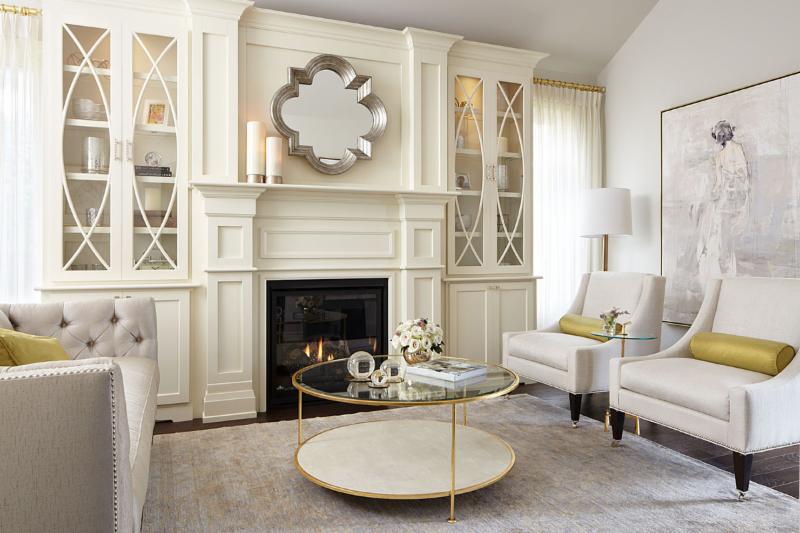 The Wow Factors: Zillow Digs did a study last year designating certain words in a listing description that helped sell a home faster. Homes that had subway tile, barn doors, shaker cabinets, farmhouse sinks and quartz countertops all sold considerably faster than homes that lacked these items. You may have one of these features – and that's great. But, don't despair thinking you have to spend a lot of money installing one of these "Wow Factors" if you don't have any! Other assets in your home can be Wow Factors – if you know enough to call attention to them.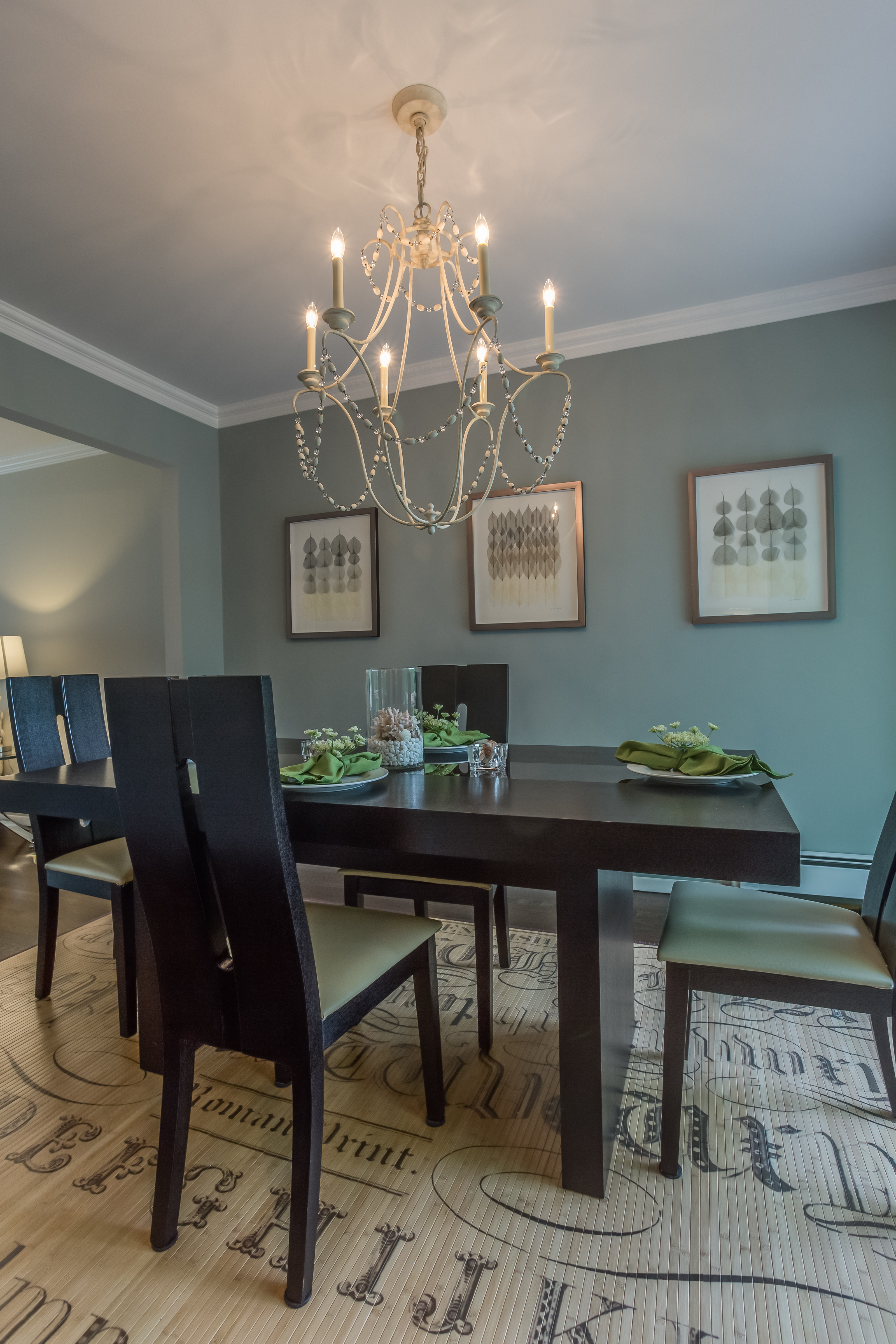 Having beautiful light fixtures adds a wow factor! This home we staged in Dix Hills NY used to have a small builder's light in the dining room before. Big difference! 
I did a staging consultation the other day for a realtor whose client's home needed a lot of help.  As I was passing through the living room, the first thing that struck me was how badly arranged the furniture was. The living room was large – but there was only 1 sofa and 1 upholstered chair…and no coffee or end tables. There were a few other tables in the room (and one of the them was set up blocking the entrance to the dining room). Crazy? As we were going in to the kitchen, the realtor said to me "Doesn't she have a great fireplace?" I said "What fireplace?" The furniture was not arranged around the focal point of the living room – the fireplace…so I didn't even notice it. If I didn't notice it – neither will potential buyers. A great fireplace and mantel is a Wow Factor and you need to play this up if you have one.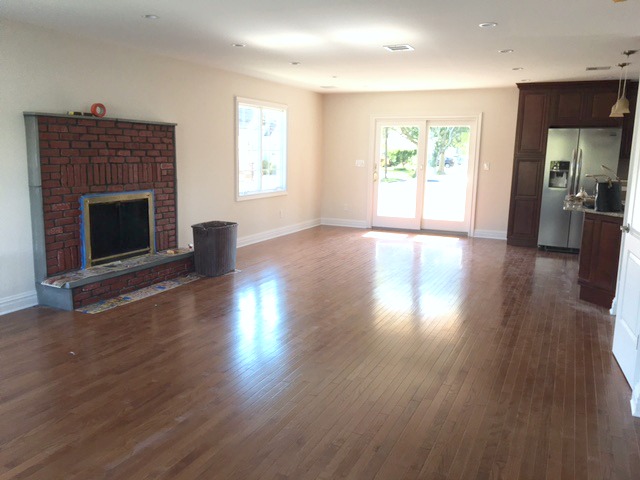 Before…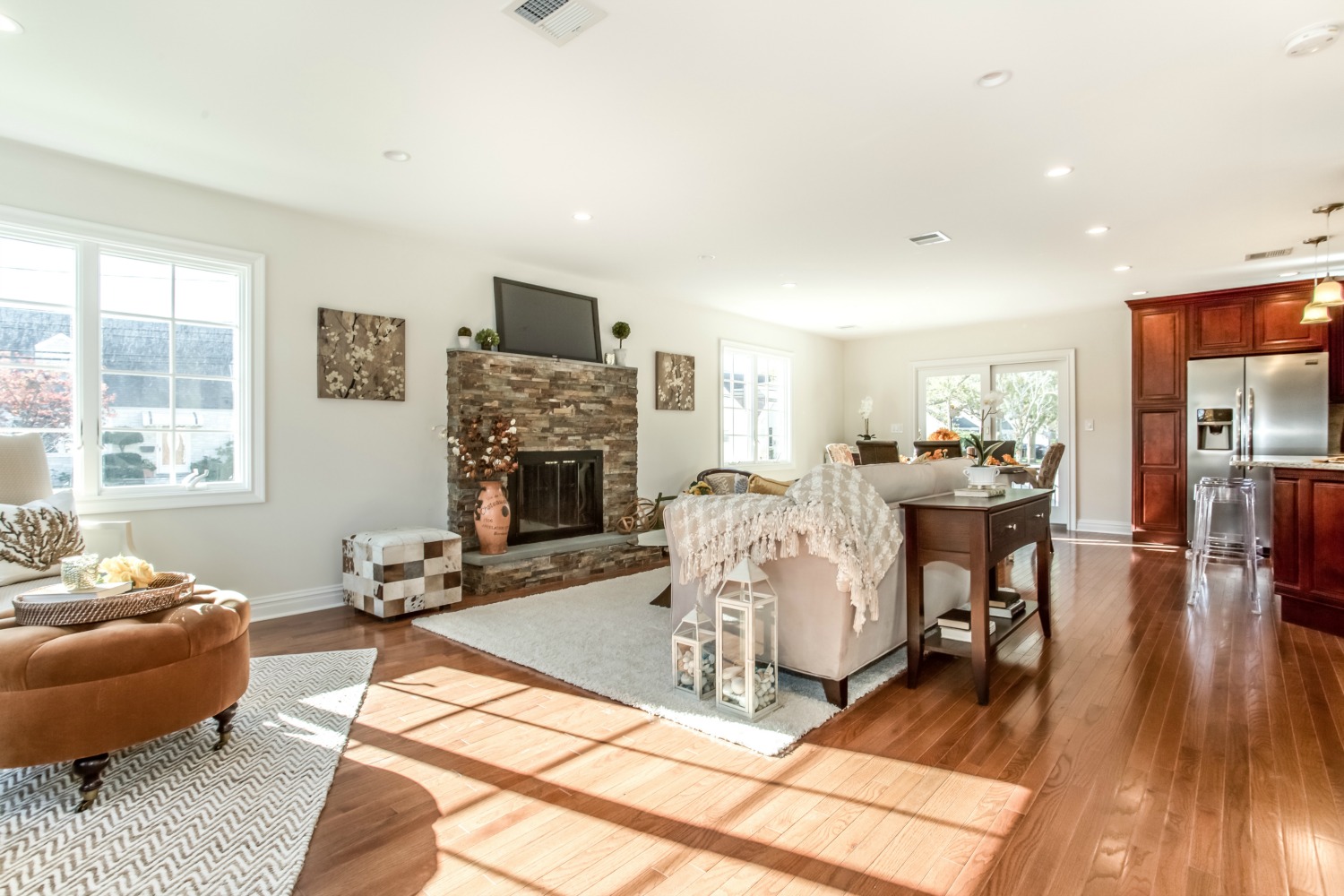 After: If you have a fireplace – make it a showpiece. Adding stacked stone made all the difference. This home we staged in Mineola NY sold quickly. 
What are other Wow Factors?  Beautiful, gleaming wood floors throughout the home. If you have hardwood floors covered up with wall-to-wall carpet – you're hiding a potential star of your home. Built-ins are another feature that home buyers want. The client I was talking about above with the fireplace I missed – her home had several built-in bookcases but they were cluttered with little knickknacks and hadn't been cleaned or painted in a while. These special features are things that buyers will love, so make sure they are standouts…and not hidden assets.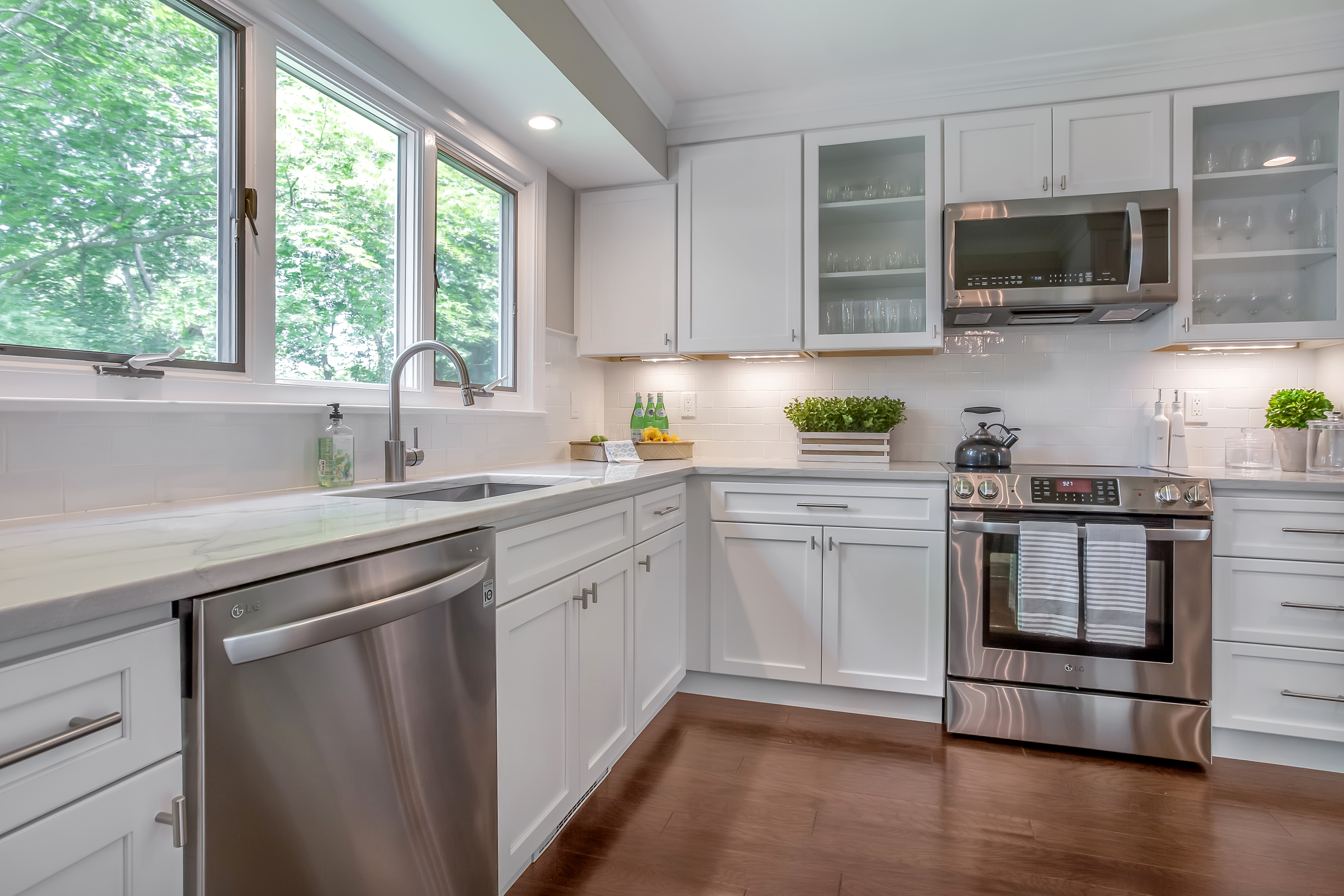 Beautiful new cabinetry, stainless steel appliances and marble countertops are buyer magnets. This home we staged in Dix Hills fit the bill and sold quickly
An Updated Home in Great Condition: When a home is clean and well-cared for and there are no deferred maintenance issues, a buyer will feel confident about making an offer. This is the biggest financial transaction in someone's life – so, the more confident the buyer feels the better.  If a home seller has taken care of any potential problems, the home inspection probably won't uncover things that could forfeit a smooth sales transaction.
When it comes to what updates you should do, take time to visit your competition in the area. If most homes in your price range have updated kitchens, you should think about doing some upgrades. Do you have to do a full renovation? No – but perhaps painting your older (but great condition) cabinets a lighter color and installing new hardware will give your kitchen a like-new look.
So, take care of any problems in your home. Fix the leaky faucet, upgrade what needs to be upgraded. Your buyers will appreciate it.  If you're not sure of any issues, it's a great idea to have a pre-inspection done, just to be on the safe side.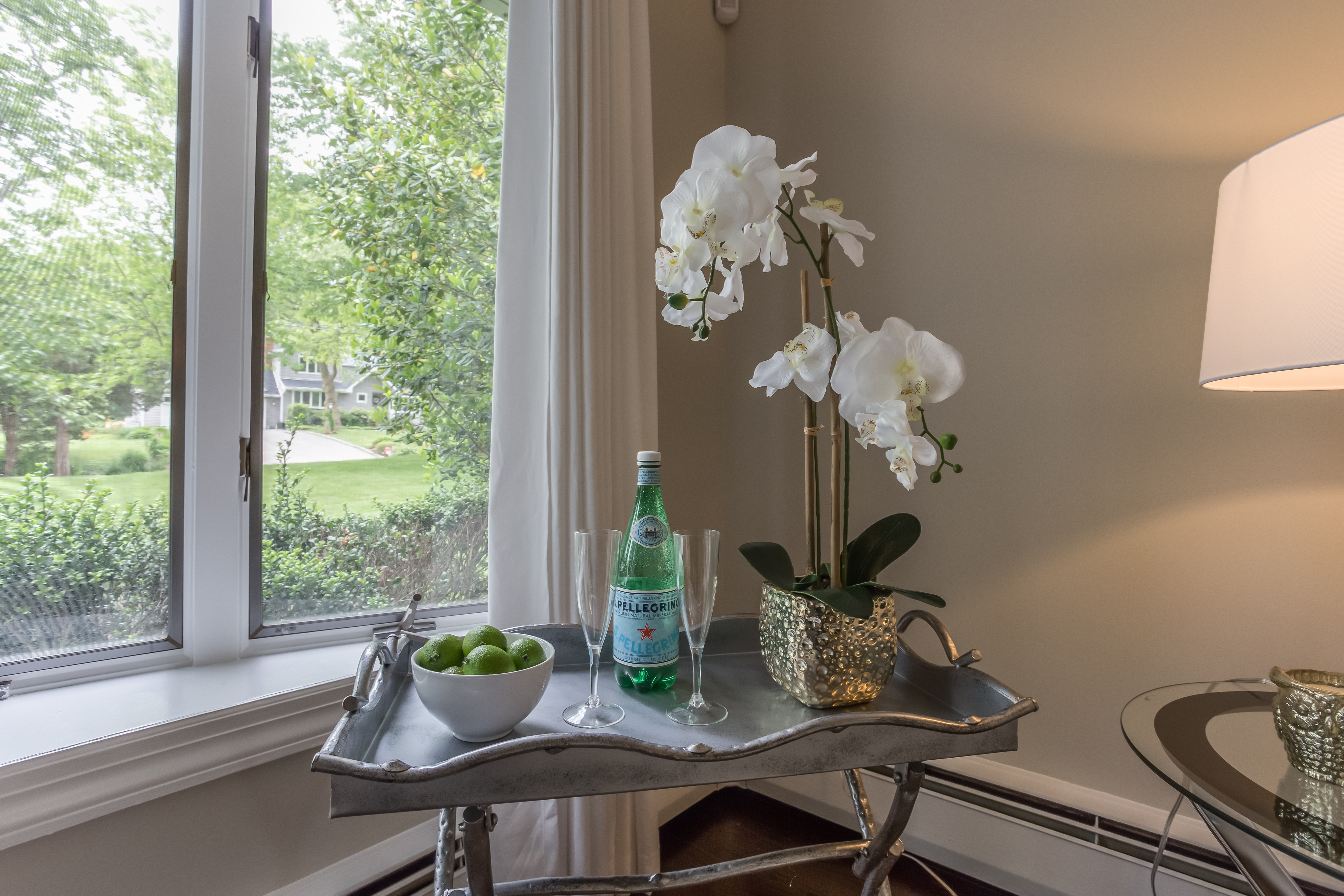 Adding lifestyle touches, like this portable bar in a living room we staged, helps give buyers a vision of how their lives will be if they buy your home
Beautiful Home Staging Captures a Buyer's Heart: Of course, this is one of the main reasons why a buyer will buy! When a home is staged it's designed to sell – not to be forgotten. We are not talking about decorating…we are talking about being strategic.   A professional stager like myself will zero in on what the target buyer in your area is looking for. Making your home memorable and appealing to that market is job #1. We use art, color and lifestyle touches to attract a buyer's eye to the key features and assets of your home – to make sure that the buyer notices and remembers them. We help maximize the spaciousness and we bring out the intrinsic beauty of each room to create the perfect package.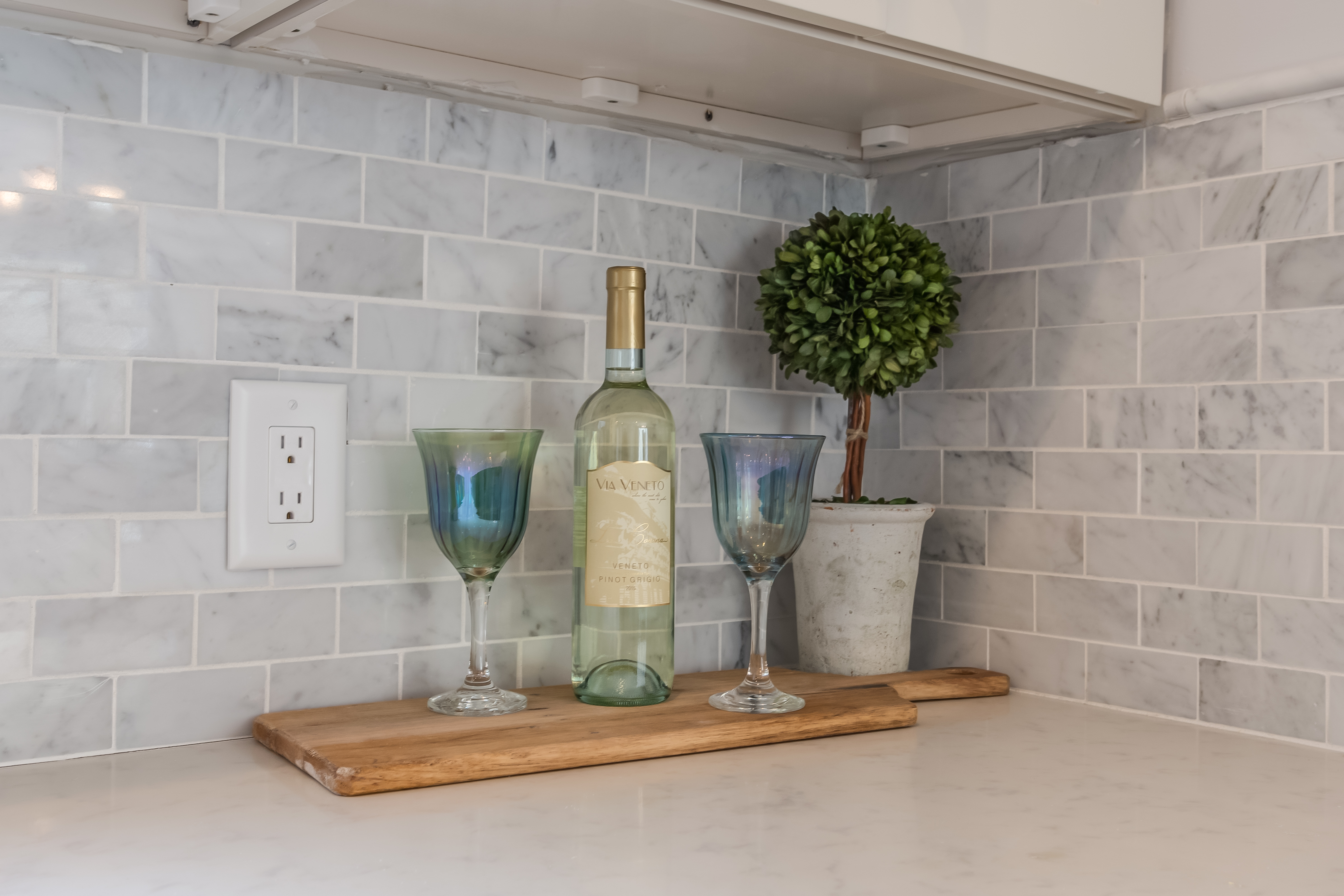 Lifestyle touches: We staged this little vignette in a kitchen in Mineola NY
Staging, coupled with professional photography, can attract far more buyers to the home in those crucial first weeks that it's on the market. More traffic = greater possibility of offers. There's a reason why staged homes sell over 73% faster than non-staged homes.
Add to that a great realtor who is a savvy marketer and you have the formula for a very fast and profitable home sale.
Happy selling! If you need some advice and help on how to get your home staged and sold, give me a call at 631 793-1315.